Join us from June 29 2023 and celebrate LEGO's rich history as we explore the best of their incredible releases throughout the 1970's and early 1980's, culminating in 1982.
Why 1982? Because after 1982, LEGO ventured into a wider array of themes like Castle and Pirates, and whilst they will be featured in their own Brick Zone exhibition, 1982 seems to be for many the end of an incredible chapter in Lego's history.
The late 70's and early 80's saw the release of the LEGO minifigure, as well as the incredibly popular Space, Castle, and Technic themes, which place this era as a golden era of LEGO.
We hope you enjoy this special exhibition which features every set from the themes mentioned below and as featured in the 1982 catalogues.
Showing from Thursday 29th June
The History
Throughout LEGO's incredible history, there have been periods of absolute brilliance.
1982 stands out as the year in which the best of the 70's releases combined with some outstanding releases in the very early 1980's, culminated in a golden era for LEGO fans.
The already well established Legoland series which enabled builders to assemble their own cities and towns utilising the LEGO road baseplates, saw iconic releases such as the Shell Service Station (377), Villa (6372), and the Snack Bar (675).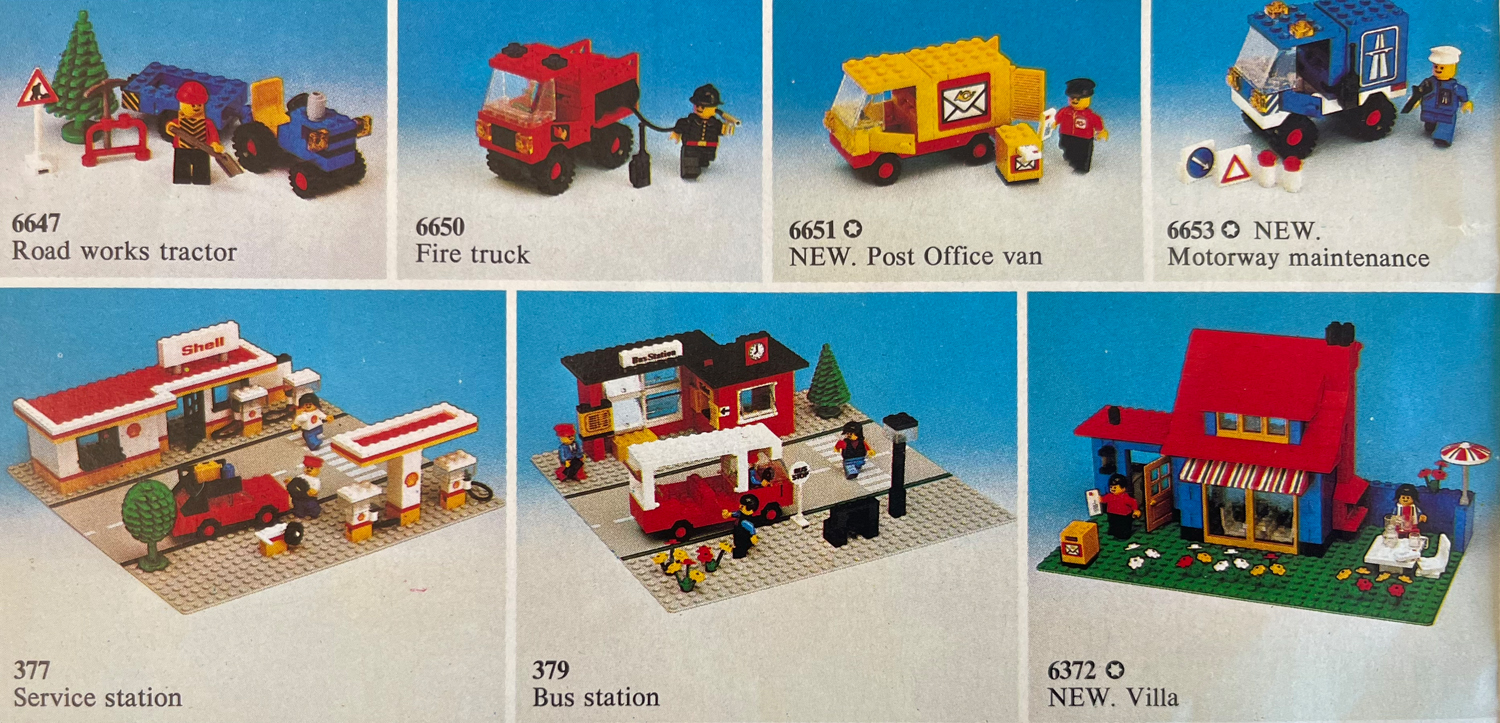 This hugely popular theme was then joined in 1979 by the even more popular Space theme, now known as Classic Space, which then continued for decades in different iterations. The Space theme captured the imagination of interplanetary builders creating space stations on specifically designed lunar baseplates.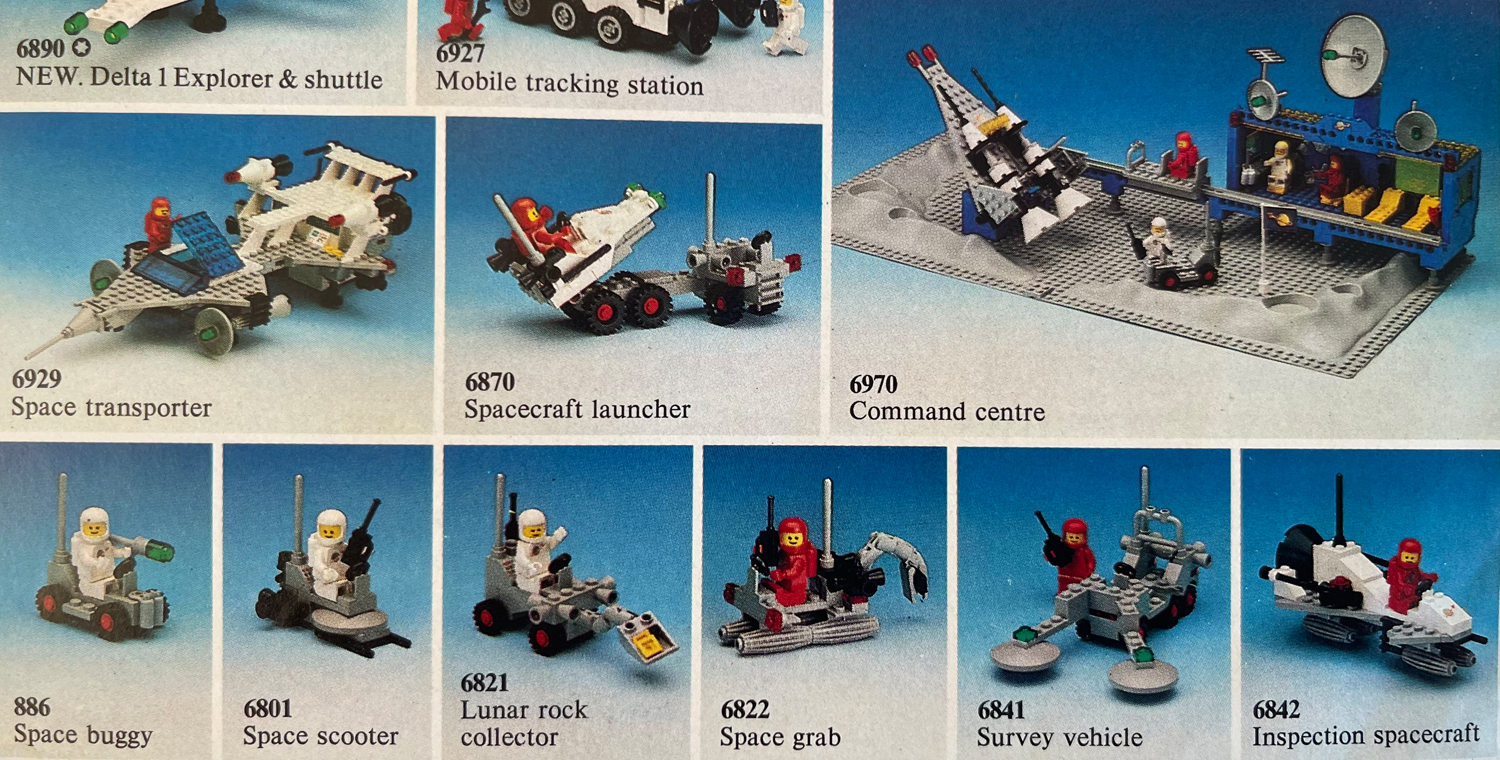 Also in 1978/9 the Classic Castle was released (375), closely followed by Knight's Tournament (383) and Knight's Procession (677). With the release of these 3 sets, a revolution would begin post 1982, which would spawn another golden era for LEGO… the Castle and Pirates themes.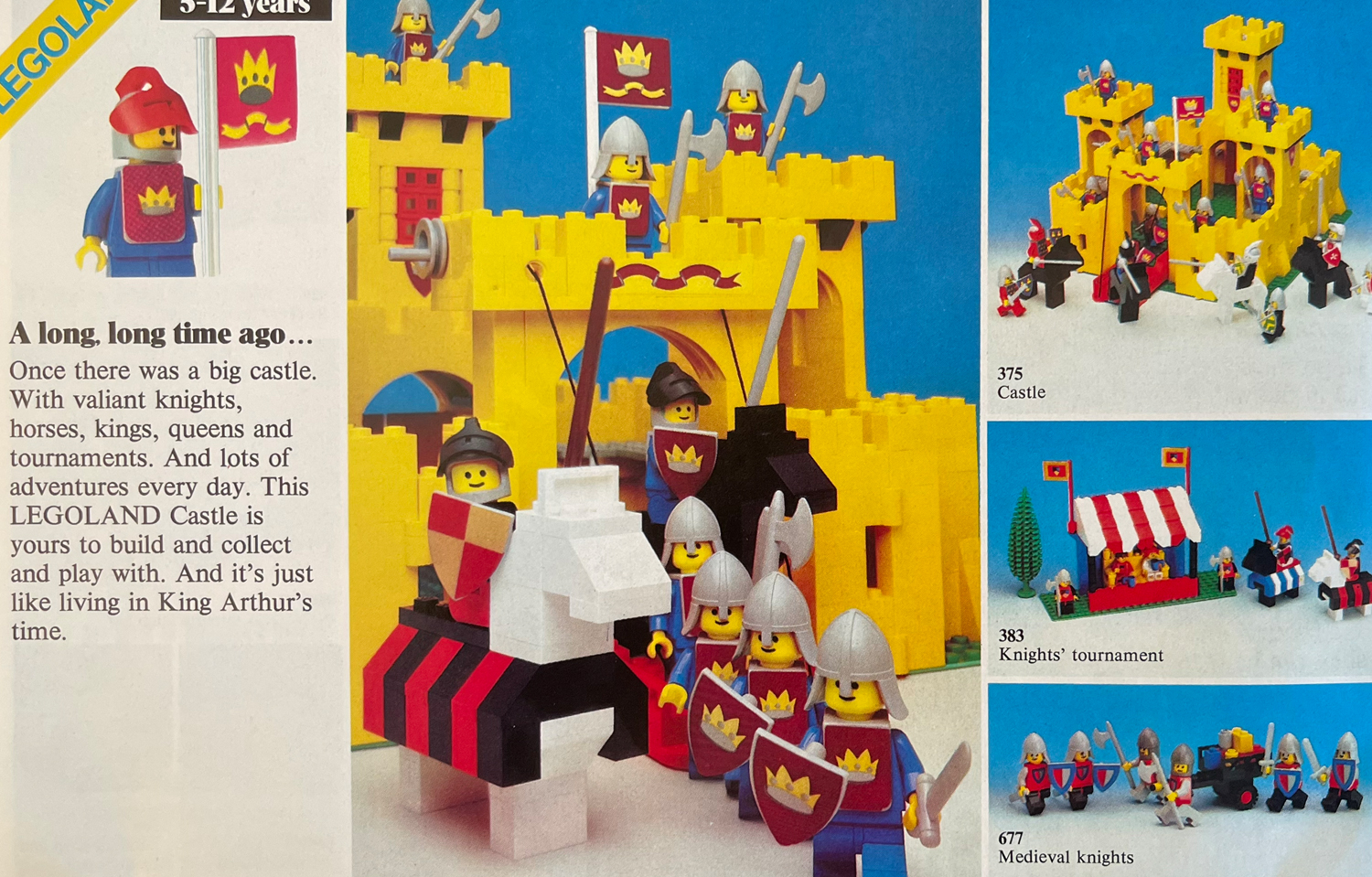 The late 70's and early 80's also saw the release of the Technic theme, which was aimed at more advanced builders and future engineers. Such iconic sets such as the Car Chassis (8860), Bulldozer (856), and Fork Lift (8540) set the basis for what is currently 40 years later one of LEGO's most popular themes.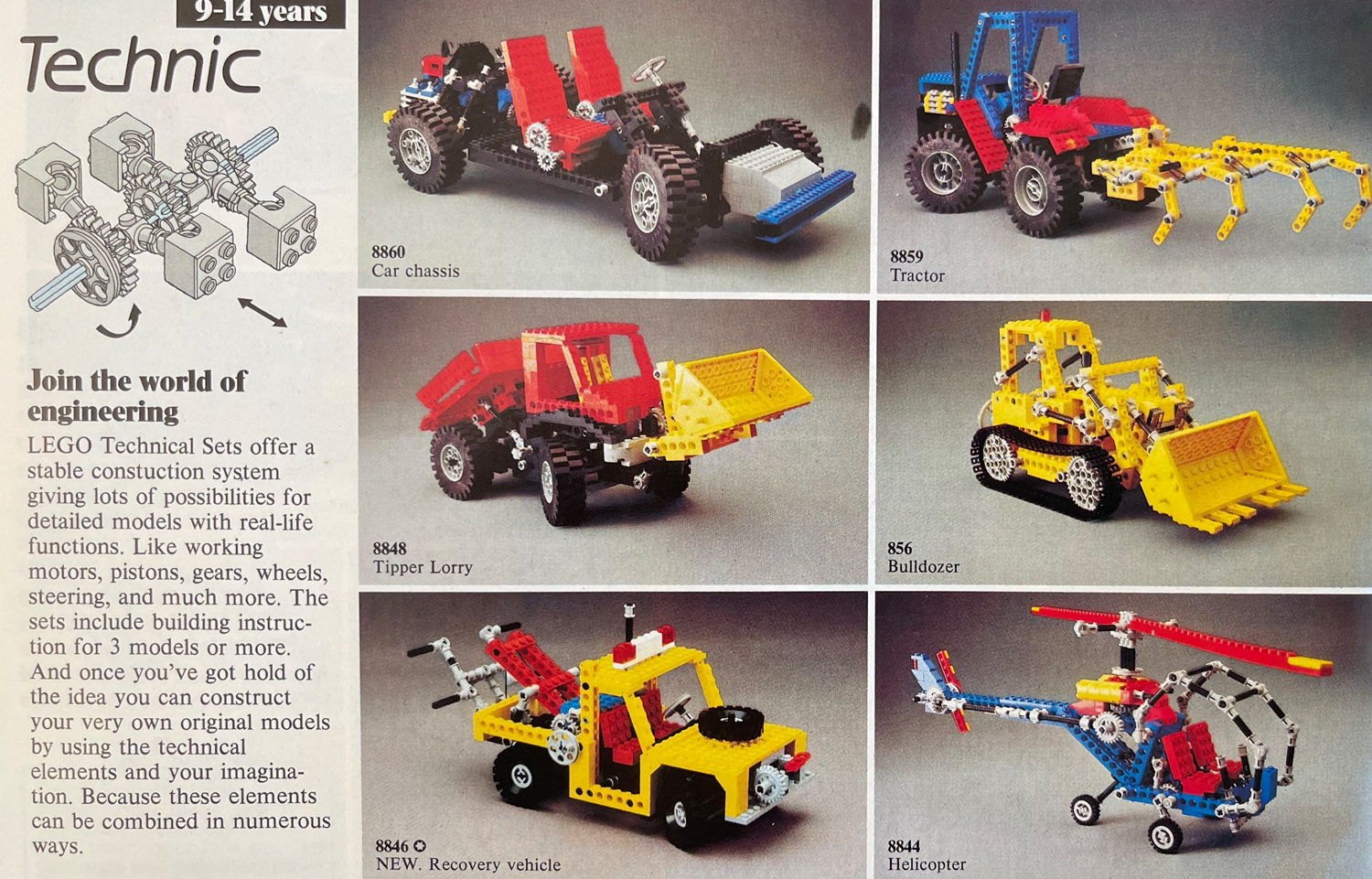 Whilst LEGO had always featured Trains amongst their themes, it was not until 1980 that the 12v system included wired remote control, switches and lights. With the iconic Electric Inter-city Train Set (7740), as well as other train release, a LEGO city builder could create an entire rail network powered by 12v, and controlled from one vantage point.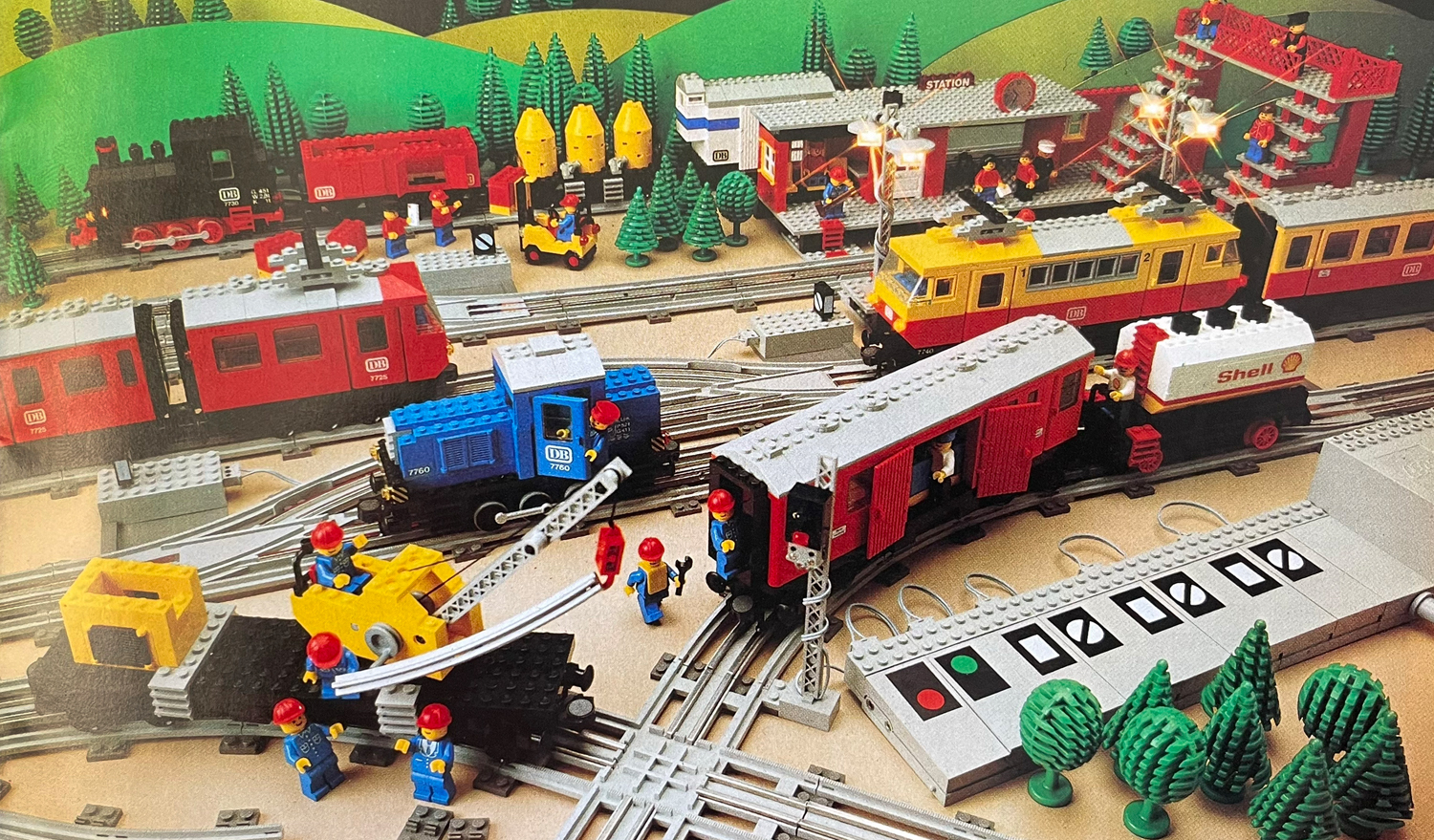 Finally, in 1978, the first modern Minifigs were released as part of the Castle, Space and Town sets. The torsos, legs and arm pieces were interchangeable – a stroke of genius from designer Jens Nygaard Knudsen – and they had two dots for eyes and a curved line for a smile. There were no gender or racial components, as the intent was that these factors could be determined by the child's imagination.